On January 31st, ebay made it compulsory to use product identifiers with any listings that have variations on them.  This affected a large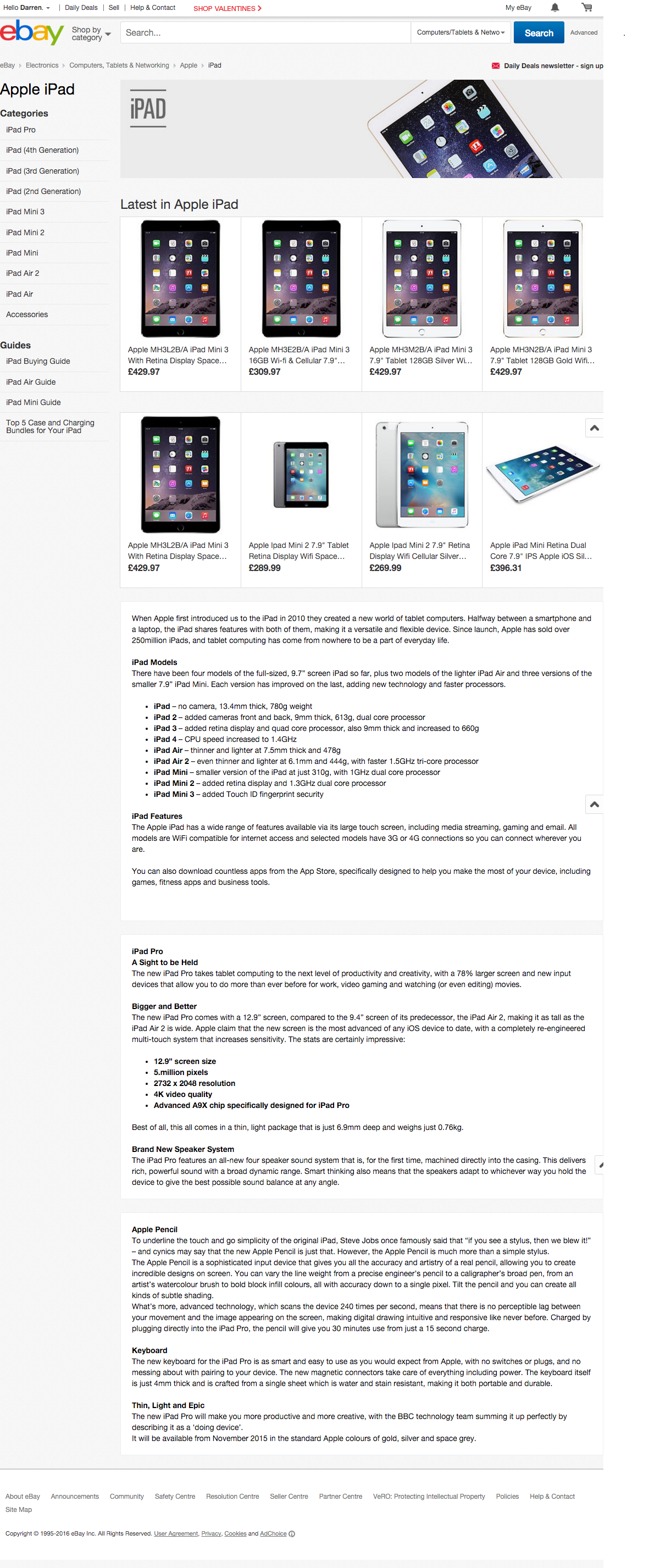 number of sellers but the big impact will come on February 29th (it's a leap year, we've not got that wrong) when Good 'til Cancelled listings will also need to have identifiers added to them too.
This is going to be a great impact for many sellers – especially the ones that are avoiding Amazon because they don't have barcodes for their products.   Your time is up, you need to quickly get your product data in good order!
What are these product identifiers?
Let's start with the basics – I'm sure you all know what a product Identifier is – but it's the unique code that identifies the product you are selling.    This could be the GTIN (Global Trade Item Number) or the MPN (Manufacturer Part Number).
I manufacture my own products – help!
If you're a manufacturer of new products, you'll ideally want to get a GTIN for your products and you can have a look at a good guide on the GTIN Info website.    If you use Amazon, you can apply for category based exclusions but that isn't going to help you with ebay.
What categories are affected by this?
The bad news is, that this covers most of the categories that you'll be listed in – it's affected electronics for a couple of years now – but here's the full list from ebay:
Baby
Books, Comics & Magazines
Business, Office & Industrial (additional subcategories added in January 2016)
Cameras & Photography
Clothes, Shoes & Accessories (additional subcategories added in January 2016)
Coins (only supplies & equipment)
Collectables (only Trains/ Railway Models)
Computers/Tablets & Networking
Crafts
Dolls & Bears
DVDs, Films & TV
Garden & Patio
Health & Beauty
Home, Furniture & DIY (additional subcategories added in January 2016)
Jewellery & Watches
Mobile Phones & Communication
Music
Musical Instruments
Pet Supplies
Sound & Vision
Sporting Goods
Stamps (only Publications & Supplies)
Toys & Games
Vehicle Parts & Accessories
Video Games & Consoles
What's the point in doing all of this?
For around four years now, ebay have been developing their own product catalogue for car parts and electronics that we have seen rolled out, and this gives a more extensive product database for them to go.
By listing with a product identifier your listings get additional feature and category information listed against it and you may have seen them yourselves.    You should also get better visibility in search as well (both organic and in Cassini) through the landing pages that ebay has created.
And that just about covers the essentials – make sure you check out the guide in ebay Seller Centre too and watch their introductory video and read the FAQs.
About the Author
Darren is Head of Agency at We Are Digitl – a Marketplaces agency based in Manchester.   Their company helps retailers with all aspects of trading online including: integration with ebay, amazon and other marketplaces; ecommerce website; and conversion rate optimisation.    For more information visit their website at www.wearedigitl.co.uk or call them on 0161 399 0129.