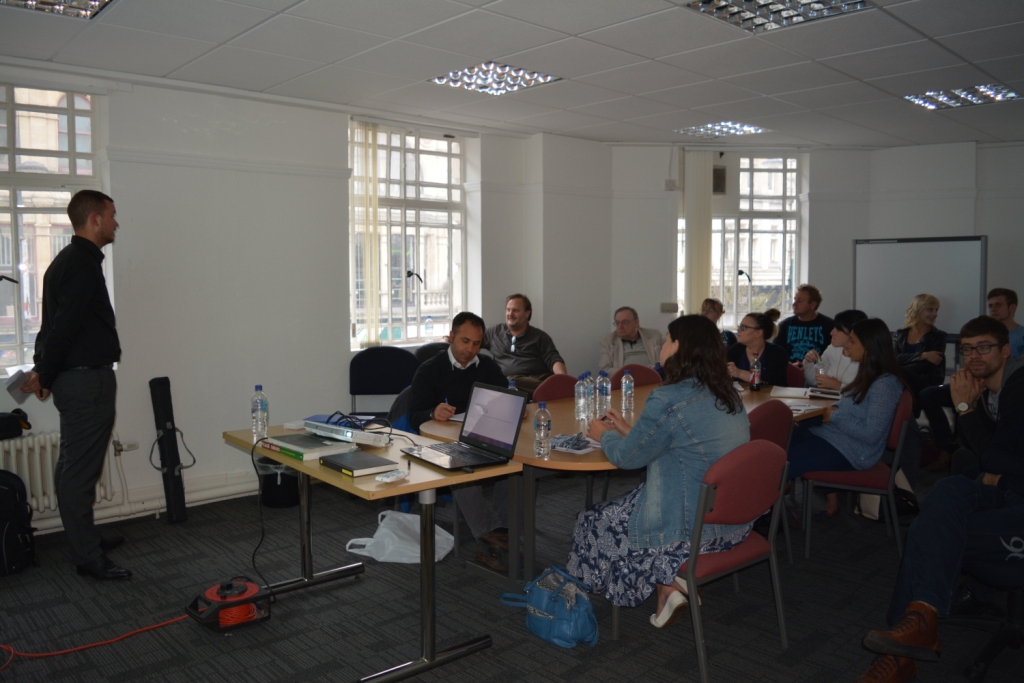 Our regular Newport online seller held on 19th September, at Indycube was a very engaging evening. Meetups are our part of the commitment to help local businesses grow online. Its educational motive and free for all nature has proven successful in the past few years. We have many success stories and you can find them all here as testimonials.
In attendance, we had businesses from Cardiff, Newport, Bristol and Carmarthen. Our three expert speakers delivered 20 mins presentation on Importing from China ( Adam Harvey@ Magnet & Steel) , Local SEO (Tom Buckland @ HQ SEO)  and Google Shopping best practices ( Prabhat Shah @ Online Seller UK).
Adam shared his own sourcing story and experience of visit to China during his talk. We learnt how to best use Alibaba and Global sources to source our products from China and other parts of the world. Furthermore, we also learnt about logistics of getting our products into the UK.  Please find more on this slide deck >
Tom presented very well about how to rank locally in Google. Tom made such a complex topic very easy to understand with actionable tips. We went way with better understanding of how to rank locally using on-page optimisation, local directory listings, link building and Google my business page. Please find more on this slide deck>
The evening ended with me talking about Google shopping best practices. During this talk we discussed the importance of removing unprofitable products, setting negative for non performing search terms, bidding separately for high performing products / categories and optimising product titles by including important product attributes.
After the talks attendees had very good opportunity to network with online sellers and engage with speakers. We feel that we are adding real value to the online business community in South West region and we will back again in November with live-wire ecommerce topics. Register free here >>