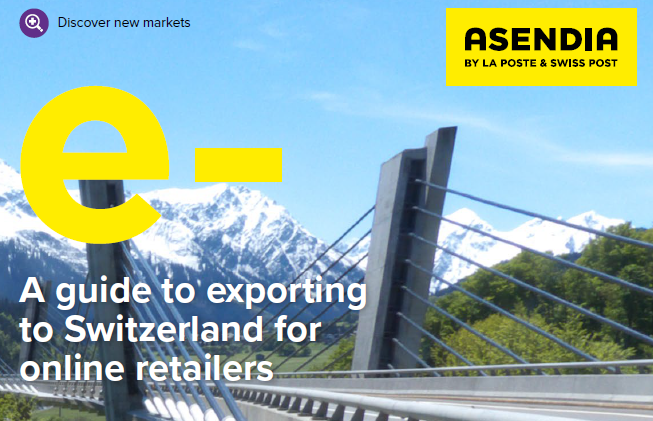 Asendia, the joint venture between La Poste and Swiss Post, has published a new whitepaper, The secrets of e-commerce success in Switzerland, which aims to give cross-border retailers a toolkit they can use to expand their e-commerce business in Switzerland.
According to Asendia, 61% of Swiss online shoppers (3.1m people) spend £2.4b annually in cross-border purchases and the country ranks second in Europe – after the UK – for the amount consumers spend online each year (£1,956 per capita).
However, added Asendia, Switzerland's multi-lingual population (German, French, and Italian speaking), non-EU customs and taxes, and payment preferences can make it a "daunting" country for e-commerce expansion. So, Asendia has produced this guide and an accompanying practical eBook which together provide "insights on the market itself, consumer behaviour, delivery trends, and practical advice".
Download The secrets of e-commerce success in Switzerland Whitepaper here (link to whitepaper PDF)
Download A guide to exporting to Switzerland for online retailers ebook here (link to Ebook PDF)