Last week, I noticed Amazon products in Google shopping results. It is an interesting development for Amazon products with huge potential. Amazon customers are loyal and they have trust with regards to delivery of goods so these ads are winners. Here are three key points about this recent development:
#1 Existing sellers depending on Google Shopping would worry that their impression share will decrease and increase CPC
#2 Amazon's prime membership has not been challenged so far and it will be a winner. Getting free delivery and excellent customer support can easily win a customer.
#3 Will Amazon advertise all products or certain categories or deals?
The screenshot below shows Amazon product in Google shopping ads result. These products are on deals so, I have checked other products on deals and they can also be seen in Google Shopping ads. So, Amazon is testing products on deals pages.
Recently I have also noticed, google text ads for Amazon products. This is a debatable topic and you can find the debate here in Google Advertise community.
The screenshot below is a search result for "vitamin d3" and this advertisement lands on Nu U Nutrition branded page.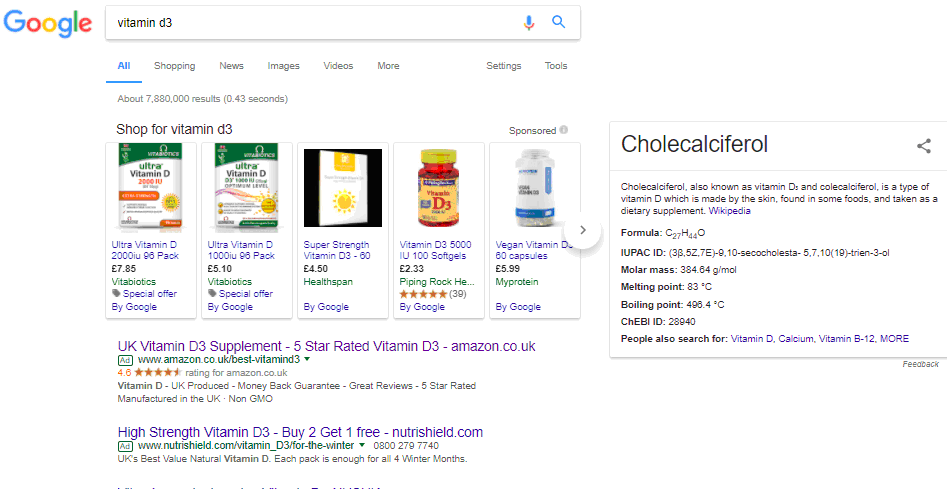 As competition gets tougher online sellers are constantly looking for new opportunities to increase product awareness. As a result,  cost of sales is increasing with these three costs – 15% Commission + FBA + Amazon Sponsored Ads + Google Ads.  Although, this seems a very attractive options it is good to check out if your products are already advertised by Amazon on text ads or google shopping ads. It is also not possible to see traffic from Google ads for your Amazon products.