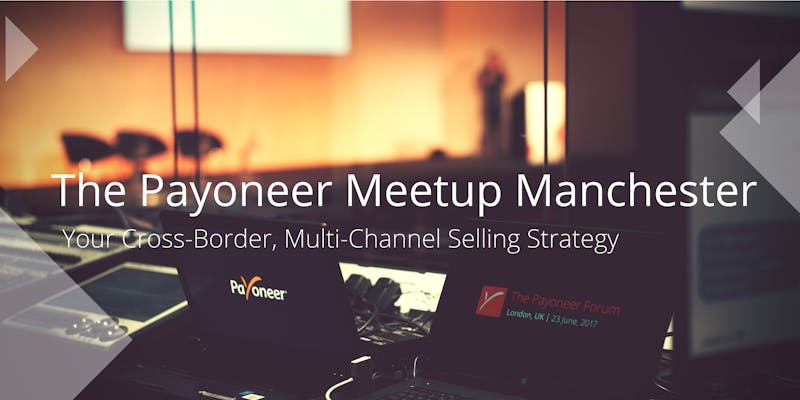 E-commerce is growing rapidly each year, and in fact; in 2017, retail e-commerce sales worldwide amounted to 2.3 trillion US dollars! And as e-commerce grows so does the cross-border trade. Research has found that by 2022 cross-border shopping will make up 20% of e-commerce with sales of 630 billion dollars.
If planned and implemented correctly, selling internationally for many businesses could see sales doubled; which makes it no surprise that more and more businesses are expanding internationally.
Are you looking to expand internationally? Here are 5 reasons why you should attend Payoneer Manchester Meetup:
1 You'll have the chance to gain valuable industry insight and learn how to grow your business by expanding online to new regions, marketplaces and partners.
2 You'll hear from Payoneer's global partner companies who will provide you with the strategy and tips to expand your business internationally.
3. It's a FREE to attend an event where you will obtain a wealth of knowledge from industry experts.
4. Expert speakers attending include ChannelAdvisor, Payoneer, Top Hatter, Avalara and more!
5. Finally, there will be a room full of other online sellers, suppliers and industry experts, with whom you can discuss and exchange information and advice which could help you to grow your business online.
Are you ready to start trading internationally and see your sales soar?
EVENT DETAILS:
Date: Thursday 12th July 2018
Time: 9:00am – 4:30pm
Where: Etc. Venues, 11 Portland Street, Manchester, M1 3HU
Payoneer is one of our trusted service providers and we highly recommend them to all of our cross-border customers.