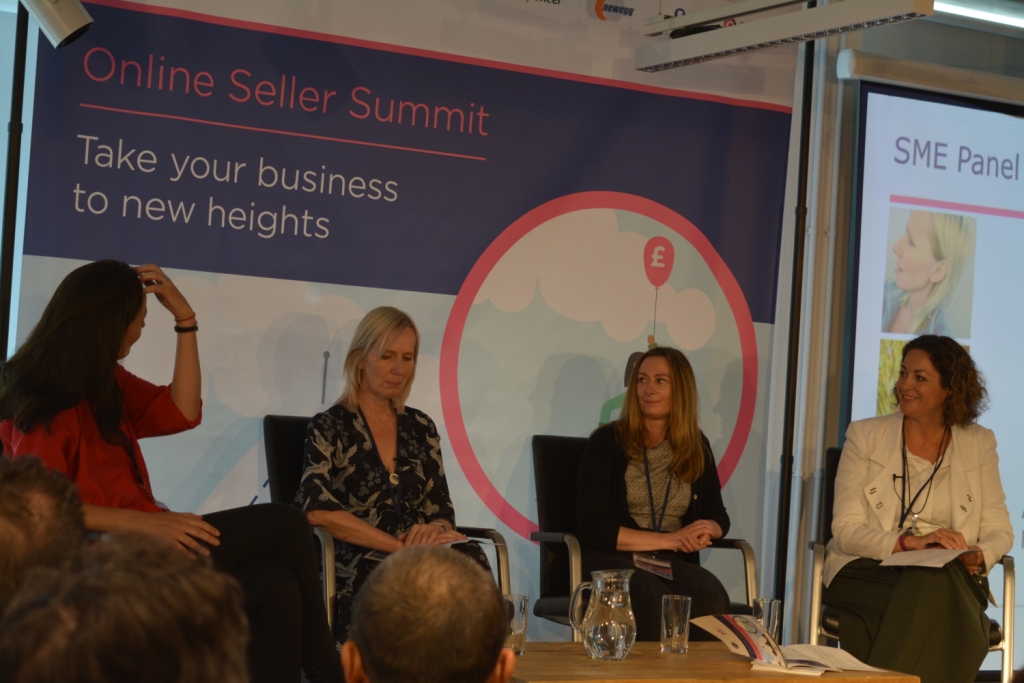 London Online Seller Summit 2018, held in collaboration with GS1UK earlier this month, went fantastically well with 12 practical and informative talks around e-commerce. We heard nothing but good feedback and those attendees took away lots of actionable points to improve their online business.
See below speaker slide-desks, and to be informed of future events, please subscribe to our newsletter.
Gerry White – Freelance Technical Marketing Consultant
– Gerry has worked in the digital sector for over 15 years, mainly in SEO.
-He's worked with some of the biggest global brands including Premier Inn, Mcdonalds, Childline, Weightwatchers and more.
-His experience covers app, migrations, international and more!
Link to Gerry's slide-deck >>> E-Commerce SEO 
Emma Jones – Enterprise Nation
-Emma is the founder of Enterprise Nation, business expert and author.
-Since launching in 2005, Enterprise Nation have helped thousands of people start and grow their businesses.
-In November 2015, Emma was appointed by the UK Prime Minister as a Business Ambassador.
Link to Emma's slide-deck >>> Key Note Speech
Zakera Kali – Peace & Blessings
-Zakera is the Founder of Peace & Blessings, an award-winning stationery boutique.
-She is also the co-founder of Insight Consultancy, which is based in DMU's Innovation Centre.
-Zakera's area of expertise is in design strategy and branding to raise brand equity.
Link to Zakera's slide-deck >>> Building Your Brand   
Alex Podopryhora – M2E Pro
-Alex combines an extensive IT background & years of investment banking to drive M2E's business globally.
-He has also worked with a number of successful start-ups in Europe.
-Alex holds M.Sc. in Database Systems and Executive MBA from London Business School.
Link to Alex's slide-deck >>> Building Your Website for Marketplaces
Ashley Maroney – Optiseller
-Ashley has 18 years of experience in sales and business development, with the last 12 years working with SaaS platforms and internet technology services.
-He has worked with many of the world's leading retail brands and retailers to launch marketplaces.
-Ashley now leads partnerships for Optiseller, a new SaaS platform focused on helping brands & retailers improve their online performance.
Link to Ashley's slide-deck >>> Multichannel Management
Edward Donald – The Department of International Trade
-Edward Donald is former Head of Brand Content at Sony Group, Europe.
-He is now lead consultant on the recently launched e-Exporting Programme which is designed to accelerate the number of British companies that export.
-The programme supports companies through a range of new products and services to help speed up market entry.
Link to Edward's slide-deck >>> An Introduction to The E-Exporting Programme
Vinny O'Brien – eCommerce Strategist & Advisory Service
-Vinny helps companies design & execute their global e-commerce strategies.
-He has extensive experience in growing businesses operationally and functionally to deliver sustainable growth.
-Vinny has worked in various verticals including automotive, fashion, hard goods & home.
Link to Vinny's slide-deck >>> E-Commerce Strategy