One report found that 54% of consumers start their product search directly on Amazon. If you're an eCommerce business, and you're not yet selling on Amazon, it is clear to see just from this number alone you are missing out on a chunk of sales.  Amazon has disrupted the retail industry, selling almost everything you could possibly need, from day to day items to gifts for loved ones. We can buy nappies, subscribe to dog food deliveries or order a recliner for the summer – there probably isn't much you can't find!
But as a seller, we can't just simply add our products to Amazon and expect sales to grow naturally. Especially with the significant amount of new and existing sellers currently on Amazon. This forces sellers, retailers and brands to leverage Amazon's Advertising Platform.
Those already allocating plenty of budget to Amazon advertising are finding it a success, and that's why "advertisers are moving half of their search budget from Google to Amazon"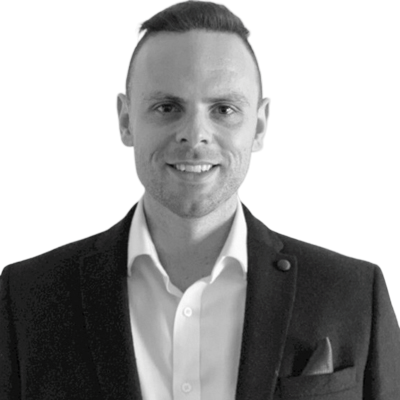 This week, we sat down with Mark Pettit, Director at Skye High Media to discuss what is at stake for marketers when it comes to Amazon Advertising. You can also hear Mark speak at #AmafestUK in October – get your tickets here.
Q: What is the significance of paid search on Amazon for brands and retailers? 
Nearly half (46.7%) of US internet users started product searches on Amazon compared with 34.6% who went to Google first, according to a May 2018 Adeptmind survey.
Paid Search or Sponsored Advertising as it's known at Amazon, is one of the most used tools by brands for getting their products in front of new and existing customers on the Amazon platform. The fact that you can have a campaign up and running in under 15 minutes sells itself. 
Gone are the days where you solely rely on organic search traffic for the majority of sales. Sponsored Ads allows brands of all shapes and sizes to bid on relevant keywords and target products relevant to their brand and category. We already know that the vast majority of sales on Amazon, come from customers entering a keyword term in Amazon's search box. With this in mind, brands can take full advantage of a tool that targets customers further down the sales funnel who are more receptive to buying products.
Although Amazon has a number of highly effective advertising services available to Vendors and Sellers, Paid Search has a lower cost to entry, which is why there's been a huge uptake in the service over the last 5 years.
Q: When exactly should we use Amazon advertising?  
The answer differs, depending on who you ask. As an ex Sales Manager within Amazon Advertising and having worked in conjunction with Amazon's Retail team, this was a question I was constantly tasked with answering. Whether it be Amazon Advertising or any other forms of advertising, there are usually a number of foundations you would insist on that a brand has in place before investing valuable pounds into driving awareness and sales. At Skye High Media, we vet every client of ours and ensure their products are of the highest of standards before getting started with Amazon Advertising. We use a 3 point system for all clients and services offered by Amazon: 
(1)   Client Objectives – Outline client objectives and which Amazon advertising service best matches these. We'll also agree which metrics to focus on. 
(2)   Retail Readiness – Ensure ALL products being advertised have at least the following; (i) Customer reviews of at least 3.5 stars.  (ii) Optimised product detail page ideally with A+ content. (iii) Sufficient stock of the product(s) to avoid out of stock scenarios.  
(3)   External Activity – Amazon advertising works best as part of a wider advertising approach. We encourage our clients to also run external advertising across other platforms, driving to Amazon as the algorithm favours brands that do this. 
Q: Is the aim of Amazon Advertising to deliver an immediate sale or should we also consider building brand awareness? 
Brand building is an important foundation for success when it comes to sales. Many brand owners make the mistake of believing that sales will simply come from setting up a campaign and letting it run. If a customer is not aware of your brand, and you're competing in a competitive category, brand building is key for raising awareness. 
In the early days of Amazon Advertising, brand-building tools weren't quite where they needed to be. There were far more reliable and exciting suppliers of this. However, over the last few years, Amazon has been investing heavily in its offering, trying to entice advertisers to spend their marketing dollars across Search, Video, Display and High Impact formats. Of course, the ultimate aim of Amazon advertising is to sell more of what it's promoting. 
Q: Once a brand begins advertising on Amazon, do they end up competing with their Google Ads?
Also known as advertising cannibalisation, this is a common concern for Marketing Directors, when they're running a multi-channel campaign across different publishers and advertising networks. The truth is, there's always going to be an element of cannibalisation, where a brand reaches the same person through more than one platform. The percentage is often really low and I think the question you need to be asking yourself is, is this negatively affecting the end result? It is, of course, possible to set up different audiences on Amazon and Google as well as negatively target certain audience groups. I don't see a small percentage of cross over as a fundamental problem, as both Amazon and Google can reach customers in different ways and moments online. We know that Google is a powerful tool for driving awareness of a product and that Amazon is stronger from a conversion perspective. Brands that run both together typically see a stronger conversion than brands that don't.
Q: Should we run SB, PDA and SPA at the same time?
Unless you're a highly established brand on Amazon, I would suggest phasing in each advertising format at a specific time. Running all three together if you are just setting off on your Amazon journey is very much a scattergun approach. At Skye High Media we put together a three-phase plan for every client that's active on Amazon Search. If it's a new client just getting started on the platform, then we will typically implement the following: 
Month 1 / Phase 1 = Introduce Sponsored Product Automatic Ads. This helps to build a picture of the most relevant search terms. 
Month 2 / Phase 2 = Introduction of Sponsored Product Manual Ads and Sponsored Product (Product Targeting ads, formerly known as PDA). We use the data from the Automatic campaign(s) and add the best performing Search Terms into a master keyword list that uses a number of sources to feed into it. 
Month 3 / Phase 3 = We finally launch Sponsored Brands (if the client has 3 or more products), and begin driving significant awareness for those products.  
Q: Once we have gathered product reviews and a sustainable ranking, should we lower our advertising spend, aiming for more organic sales?
Unfortunately, the world of sales does not work like that. If only brands could get a to a stage where customer reviews and product rankings, allowed them to turn off the tap of advertising. The percentage of sales that come from advertising varies by brand and category. However, what is clear for sure is that when brands reduce or stop advertising altogether, Amazon's algorithm recognises this and essentially starts to put their efforts into other brands. Success on Amazon comes from contributing towards the Amazon flywheel and when you begin to take elements away from a successful strategy, without surprise, this can lead to a negative turn in sales and ranking. Although reviews may continue to thrive, ranking is a position that is always changing for brands on Amazon, given the constant changes that the eCommerce giant makes. We believe that to have success on Amazon relies on a brand partaking in many different activities.
Q: Should we bid for our own brand names and competing names?
This is one for the brand to decide rather than an agency or consultant. Some brands don't feel comfortable with bidding on their own search terms e.g. Apple, Nest. Others, however, encourage it and see it as a way of protecting the brand. At Skye High Media we see it as an opportunity to improve the overall customer experience and showcase additional products that a customer might be interested in. For example, if I search for chocolates from Hotel Chocolat and I'm served ads from Lindt or Cadbury's, I could be enticed towards their products. Customer loyalty is not what it used to be. 
Q: What are the main KPIs for Amazon Advertising?
Amazon Advertising consists of many different services, each excelling and specialising in different KPI's. For example, Amazon DSP and Fire Tablet ads perform better in an awareness led campaign, whereas, Amazon Search campaigns perform better when aligned with conversion metrics. Based on the type of advertising service a brand is running, we will put together metrics and benchmarks that we want to focus on for the duration of the campaign. At Skye High Media, we would typically follow the below structure; 
(1) Awareness campaign metrics: Impressions, Clicks, Detail Page Views, New to Brand Sales 
(2) Sales campaign metrics: Orders, Sales, New to Brand Sales, Average Basket Size, Advertising Cost of Sale, Return on Investment, Halo Return on Investment.  
I hope this Q & A were helpful and now you can broaden your Amazon advertising knowledge with this in-depth guide.  
Sign up and get a copy of A to Z Guide to Amazon Advertising
With this guide you will:
Understand how Amazon Advertising works,

How to create your own Amazon Advertising strategy,

How to get started with Amazon Advertising and 

How to take your campaigns to the next level.