Selling on Amazon is a new normal and there are brands, retailers expanding their presence as there are more shoppers going to Amazon. Some take on Amazon's invitation-only vendor route and others take seller central route. Whichever route you take on Amazon you may need help to either get things started or scale up your business. 
Online Seller UK courses are created with 10+ of experience of working with retailers and brands. This is why our courses are practical and there is a lot of working knowledge shared which is invaluable. 
With over 300 brands, sellers and Amazon consulting agencies have attended our course and we are one of the very few if not only one Amazon training agency in the UK.
You can choose to take a scheduled course, online course or book a date to schedule in-house training for you or your team. We are so confident in our training course and we'd like to support you to grow, so we have now 12 months after training support. So, you can learn and go away with confidence that you can always get in touch when you need help.  
We have put together some FAQs with regards to Online Seller UK Amazon courses, please take a quick look or get in touch here and we'd be happy to speak with you.  
When is Selling on Amazon training courses organised?
Online Seller UK Amazon training courses are available throughout the year on a monthly basis. Please visit https://onlineselleruk.com/ to find a list of scheduled dates. 
Our courses are delivered in 4 hours dedicated slots allowing you to get other things done during the day. 
What about after training support?
We like to support you after attending our training course. This is when you need the most help and this is why we are confidently allowing 12 months of email support after training. 
Do you deliver Amazon courses online? 
Yes, you can take Online Seller UK courses online / remotely at the comfort of your office via Skype or Zoom. 
The total course time is 4 hours and you can take either 4 hours on the same day or 2 days x 2 hours course. This is entirely up to you.  
Who is the course suitable for? 
Our courses are suitable for both brands, private label sellers or resellers. 
Do you deliver courses in-house 1 to 1 Amazon training course?
Yes, anywhere in the UK. The course is personalised based on your product and categories. It will be a 6-hours course that will help improve your or your team's skills to create and implement Amazon growth strategies. 
What is the best Amazon training course for me? 
We have Amazon training courses for sellers on different journeys.  This includes Amazon FBA training, Amazon seller central training, Amazon vendor central training and Amazon advertising and SEO training.
a/ Professional Amazon Seller Course – for startup seller and with less than a year experience
b/ Amazon Masterclass – for sellers with over year experience
c/ Amazon Advertising PPC SEO training course– for sellers aiming to scale up advertising ales
d/ Vendor Central Masterclass – for brands and manufacturer with a vendor accounts
Is there an Amazon training course in London?
Yes, our scheduled Amazon training courses are available in London, Manchester, Sheffield, Birmingham and Nottingham. Please visit https://onlineselleruk.com/ to book a date. 
Does the training course about seller central or vendor central? 
We have two different courses one for seller central and another for vendor central. 
What does Amazon advertising training course include? 
Online Seller UK Amazon Advertising course covers all things related to ranking your product, creating Amazon advertising strategies, creating different types of ads, understanding the metrics, campaign structure and optimisation. 
Do you provide ongoing consultancy?  
Our monthly consultancy services were developed based on the demand for our training attendees and we have a team of Amazon experts to help you.  
Online Seller UK Amazon growth consultancy & management service helps you grow your sales in the Uk and internationally. 
With our monthly management service, we work on content optimisation, search term improvement, advertising management, promotions and cross border trade converting both sellers central and vendor central. Find out more here. 

Who have you trained in the past? 
Over the years over 300 businesses have taken advantage of our Amazon training courses and this includes both brands and Amazon services agencies. Some of the business names are below: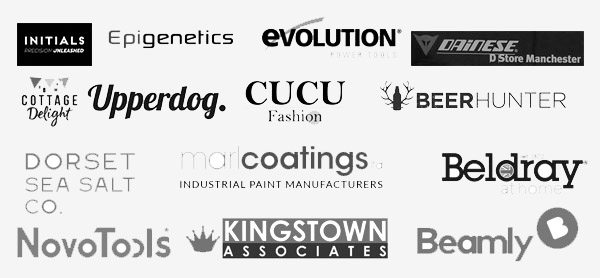 OUR CLIENT TESTIMONIALS
| Caroline, Premax
A very valuable course, with Prabhat's great insight into Amazon seller central management. Useful tailored information to our situation as well as a solid overview of different aspects of the selling process. Very helpful, would definitely recommend it!
| D Copiz, Serelyspharma
Prabhat has a wealth of experience and information to share with novices and experienced professionals alike regarding Amazon. There was time to address all open questions and to go through the course material in a very flexible and helpful manner. Thanks again.