Online Seller In-House Training
We deliver on-site training for all our 14 e-commerce and digital marketing courses including Amazon, eBay, Google Shopping, Google Adwords, Email Marketing and SEO throughout the UK and we tailor our courses to suit your requirements.
In the past, our clients have attended a wide range of digital marketing courses we offer in Manchester, Nottingham, Birmingham, Leicester, London and Bristol. Demand for onsite training has increased primarily because businesses have unique requirements or to train your team members together; reduces cost and saves time on travelling.
The training isn't just open to online sellers and retailers, our in-house training courses are great for other consultancies and agencies no matter how large or small.
The process
You will have our generic course content and you can pick and choose from it and add more content after discussing it with your team. You can find our generic training content on our brochure.  Once we get a list of issues/things you'd like to focus on, we create a bespoke training plan based on your product or services.
---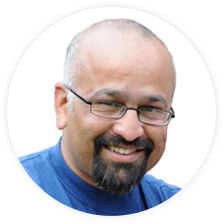 Who is this for?
Company directors, business owners who are keen to develop their skills
Businesses with a team aiming to build their skills
Agencies who are looking to refresh their staff skills and add new skills to the group or train up new members of the team
---
Why In-House Courses?
Bespoke training content
Focus on your business
Training content will be made available after the session
After training support included
---
What courses are we able to deliver in-house?
All of our courses can be tailored to suit your staff and business. Whether you are a sole trader or a limited company, private sector or public sector, you will equally benefit from our eCommerce / Digital Marketing courses. Below are some examples of training we have delivered in the past.
Amazon Vendor
Amazon Seller Central
eBay Masterclass
Email Marketing
Google Adwords
Google Shopping
Digital Marketing Planning
Content Marketing
All of our courses are very competitively priced and you will get a good value of money spent on the day.
---