Even if you've never heard of Google Shopping before – you've almost certainly seen it in action! Just try searching Google for specific product or brand names and an array of pictures, prices and merchants will appear – right at the top of the search results.
When people are interested in buying products online, they usually turn to Google to research the products and prices available. Using Google Shopping your products can also be on display and within easy access of potential customers.
Google Shopping campaigns streamline how you manage your listed products and pay per click ads, report on your performance, and find opportunities to increase traffic to your website.
In this 4-hour training course, you will learn how to run and optimise your Google shopping campaigns.
If you are looking for a Google Shopping or Merchant centre setup and management service please visit our service page.
Who is this workshop suited to?
Retailers, Digital Marketers, Managers
What will you learn?
Introduction
Google Shopping vs Google Adwords
Account setup FAQs – Adwords & Merchant Centre
Google Shopping Campaigns
Setting up the first Google Shopping campaign
Setting up multiple campaigns based on product category
Reporting and Analytics
Linking Google shopping with Google Analytics
Google shopping goals setup
Navigating reporting columns
How can Google Analytics help improve Google Shopping campaigns
Google Shopping Feed
Google product feed guidelines & managing your data effectively
Optimising your product feed
Using the Google Merchant Centre effectively
Using custom rules in Google Merchant Centre
Google Shopping App Installation – Shopify, Magento, Woocommerce
Shipping Settings – Doing it the right way
Troubleshooting product feed issues
Google Shopping Optimisation
Optimising Shopping Ads for better results
Negative Keywords
IP Exclusion
Remarketing your website visitors
Optimising the title and description in your product feed
Google Shopping Strategies
Creating merchant promotions
Benefits of 3rd party feed management tools – feedoptimise, datafeedwatch
Google Shopping optimisation checklist for marketers
Prerequisites for this course
Some experience of  Google Analytics and Google Adwords is needed. Please bring your laptop, this will allow us to make the session practical and tailored to your own account.
Just a few of the fantastic organisations who've attended our previous training.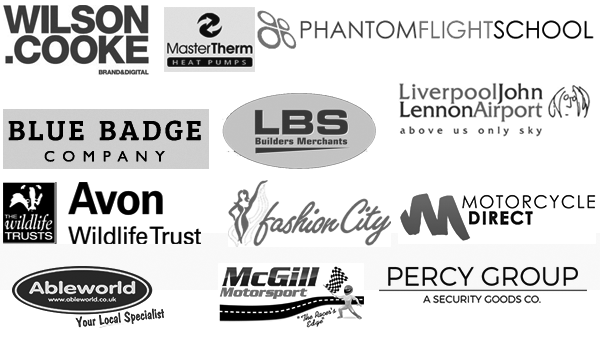 TESTIMONIALS   
| Idris, Fashion City UK
I was given the knowledge required to setup my shopping campaign.  After implementation of his advice I have had a few sales. After support was excellent and would  definitely recommend using Prabhat for adwords.
| Emma-Cath Charles, Inngot
I found his presentation to be informative and helpful. Not only was Prabhat able to provide a wonderful insight into adwords, but he also assisted me with a specific issue that I was having with Adwords at the time, which was somewhat more complicated than standard technical issues. Upon leaving the workshop, I felt suitably armed with excellent actionable insights that I could bring to meetings and create further action plans for the company.
| Andrea Omar, Medi UK (Lifestyle) Ltd
At the start of the training session I had little knowledge or understanding of the PPC project that my company has embarked upon with Google Ads. With Prabhat's clear explanation and overview (tailored to my knowledge level) he adeptly walked me through the tools and mechanics of a PPC ad campaign. Although there is so much more to get to grips with in the coming weeks and months, Prabhat shared insights and knowledge to put me on the right road for this project, along with some great suggestions for continuous learning. I felt I could ask even the most basic of questions at any time.
Prabhat is a very approachable, patient and expert trainer.
---
Can't make it to Nottingham or looking for bespoke course? We are happy to provide onsite for your or your team. Call us on   0161 3272 923  or 0751 88 39629 
Please note by booking a ticket to this event, you agree to our event T & Cs ( Please Read )      
PARKING LOCATIONS
There are lots of on-street parking within 300 yards of the venue. There is also underground parking at the Victoria Centre, on-street parking immediately outside Antenna (the venue).
ON STREET PARKING 
Glasshouse Street
Curzon Street Car Park
on-street parking in Hockley
on street parking Bath Street
All of the above is less than 5 minutes walk from the venue.
Other public Parking is nearby Antenna at the old Post Office on Lower Parliament Street.
Multi Storey: Fletcher Gate Car Park, Lace Market Car Park & Victoria Centre.
Show on Google Maps