Adwords Management and PPC Services
Google AdWords is used by a wide array of businesses, from the small local store to the big franchise. This is because there are millions of people searching for your products or services today. Showing them a text ad for that exact product they have searched for, with a promotion is a brilliant way to secure a sale.
Choosing the right keywords and targeting is vital, as well as tailoring ad copy that is most likely to secure the click. That's why we do all our research upfront on your audience, and then craft the best campaign structure possible. All our ongoing work is there to ensure your profitability. This ranges from ensuring the keywords are in the right positions, to overall strategic decisions on managing budget allocation.
We regularly deliver Adwords training in Manchester, London and Birmingham and our Adwords management service will help you boost your visibility and sales.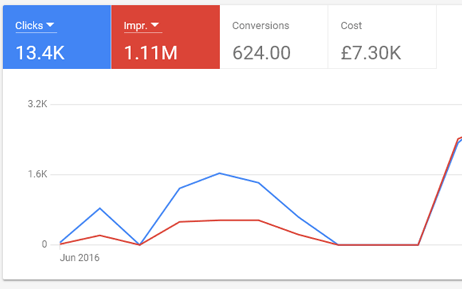 What We Do ?
Keyword Research on Your Audience
Setup Best Practice Structured Campaigns
Produce Ads That Get Clicked
Updating Campaigns with New AdWords Features
Continual Optimisation of the Campaigns
Monthly Reporting
Why choose Online Seller UK ?
We come from a digital marketing background and we understand how Google Adwords can considerably increase traffic and sales.
All our certified AdWords specialist are here to help you improve your website performance. We work with you to improve your sales and keep you informed at all times. We will also take time to answer all of you queries so you know that your investment is going to give you a better return.