Thank you !
You're booked.
Please help us promote this event.
Simply share the event link with your friend or a colleague. 
We also organise
practical, personalised and affordable
digital marketing & eCommerce training courses throughout the UK. Please find out more following the course links below. In addition to this we also deliver courses in-house or with bespoke content.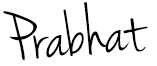 Project Director
Find out more about our eCommerce and Digital Marketing Training Courses