Google Analytics Setup Service
Are your analytics telling you what you really need to know? Or are you launching a new website and want to know how you can track, analyse and monitor its success? Or, do you have Google Analytics set up but need some help getting to grips with it?
Google Analytics is a very powerful tool which can help you determine how successful your website is. In analytics you can monitor sessions, percentage of new users, sales, conversion rate, user behaviour, Google Ads data, keywords and much, much more.
With all this data we are able to make smart and educated decisions to help our business towards success. But with that being said, for those who have never seen or heard of Google Analytics the data can certainly be very overwhelming. What should we do with it all? Or, how do we set it up? This is where we can help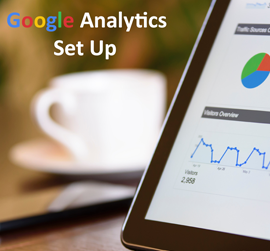 What We Do ?
Implement Google Analytics for your website,
Audit your Google Analytics set up, and
Google Analytics training.
Why choose Online Seller UK ?
We are experienced digital marketers who understand how Google Analytics can help you to make smart and educated decisions to help your business towards success.
All of our Analytics specialists are experienced and have worked with numerous online sellers like you. We work with you to improve your sales and keep you informed at all times. We will also take time to answer of all your queries so you know your investment is going to give you a better return.