Online Seller UK is an e-commerce consultancy specialising in marketplaces – Amazon and eBay. 
TRAINING COURSES: 
At Online Seller UK, we provide comprehensive support for your e-commerce growth. Our offerings include workshops, masterclasses, and consultancy services to help maximise your sales on Amazon and eBay. Our team of experts also provides training courses on Google AdWords and Analytics to enhance your online advertising and data analysis skills.
All our courses are available on a publicly-listed schedule on our website, www.onlineselleruk.com. For those who prefer a more personalised approach, we also offer in-house training with customised content tailored to meet your needs.
CONSULTANCY: 
At Online Seller UK, we specialise in supporting both Seller Central and Vendor Central accounts on Amazon. Our expertise in Amazon consultancy services extends to key areas such as product listing optimization, advertising strategy, store design, and A+ page creation.
As a verified Amazon Advertising Partner, we have a proven track record of success, having worked with Amazon sellers in the UK, USA, and Europe. With our deep understanding of the Amazon marketplace, we are equipped to help you grow your sales and maximize your profitability.
OUR TEAM: 
Our team members are spread out across the UK and internationally, helping brands increase online sales.  
Alex has ten years of experience in Marketing, working with big-name brands such as Lenovo and Intel. She has experience in every facet of digital marketing and is now focused on creating product copy to help brands increase their sales through Amazon and eBay. 
Ted specialises in paid search and paid social, loving the data and creative side of digital marketing. His expertise is helping retailers maximise ROI and expand upon new opportunities while reducing wasted spending. Outside work, he is an avid tennis player and a big Liverpool FC fan.
Jess has over eight years of experience in digital marketing, with a heavy focus on content writing. She works extensively on Amazon and eBay product content optimisation, working on improving SEO for our clients.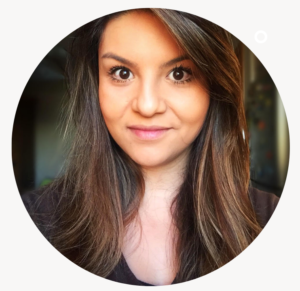 Fernanda is an experienced advertising specialist and helps mainly with Amazon advertising. 
Over the past years, she has been responsible for managing online advertising campaigns, mainly on Amazon and Google Ads, for big brands in different European countries, managing monthly budgets that exceed €100,000. 
Alix is a digital marketing specialist and primarily focuses on PPC (pay-per-click). With over a decade of marketing experience, Alix enjoys working with businesses of all sizes across various industries to help them get the best return on investment from their online advertising. To date, Alix has helped clients see success from Google Ads, Microsoft Ads and social media paid ads such as Facebook, Instagram, LinkedIn and TikTok.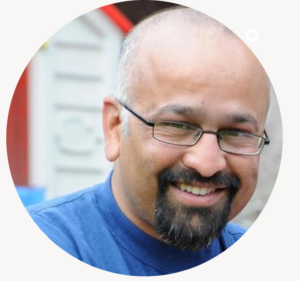 Prabhat is the founder of Online Seller UK and has a wealth of experience in the e-commerce industry, with over 10 years of working with Amazon and eBay sellers. He has a passion for helping others succeed and started hosting meetups for entrepreneurs in 2007.
Today, he continues this tradition by organising the highly-anticipated Amazon Sellers Conference, #AmafestUK.
Reach out to Online Seller UK today to discover how we can help you grow your e-commerce business.