Google Adwords are a great way to increase the visibility of your website in Google – and drive targeted traffic and customers to it. The Adwords market is becoming increasingly competitive and you need to create an effective strategy – otherwise you will be spending  your money and not getting enough return.
This jargon free Adwords course shows you how to create successful search campaigns, explore best practice tools and techniques and learn how you can get the most out of Google Adwords. This workshop is tailored to suit your individual business, so expect to go away with a Google Adwords implementation plan for your business.
** Multiple dates are available. Please check registration section for details.
Who is this workshop suited to?
Digital Marketers, Directors, Managers
This workshop covers:
How Adwords Pay per Click (PPC) works
Understanding Quality Score, how improving quality can lower your PPC & ROI
Dynamic Search Ads
Adwords Retargeting
Setting appropriate objectives and goals for your Adwords Campaigns
Set Key Performance Indicators will measure performance
How to Identify the profitable keyword phrases
Tools available to for your research
How to increase click-through rates (CTRs) and lower costs
How to take advantage of Long Tail Keywords
How relevant landing pages can boost conversion rates
Exploring bid strategy & selecting the right bidding strategy for your campaign
How to integrate your PPC activity in with Google Analytics or other analytics solutions
---
Just a few of the fantastic organisations who've attended our previous training.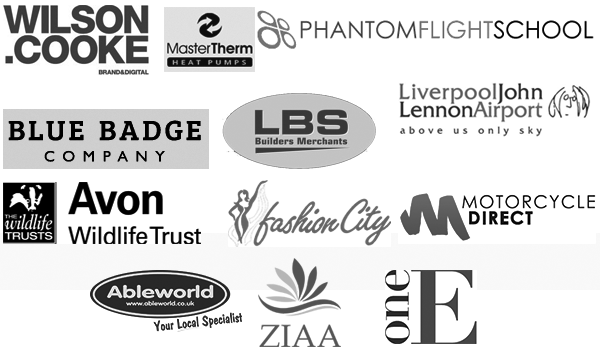 Listen to our latest testimonial
| Sophie Carefull, Blue Badge Company
Prabhat's Google AdWords course was really informative and helpful, his explanations were clear and he gave comprehensive answers to all of our questions, using real-life examples to demonstrate these were possible, which I found very useful. The course was great value for money and Prabhat has been in touch since to see if I need any more help with my PPC campaigns, again addressing my queries promptly. I'd definitely recommend working with him if you're finding your feet with digital marketing
| Michelle Mossford, Ableworld UK Ltd
Myself and my colleague were very lucky to receive one-to-one, structured PPC training. I would recommend him to anyone wanting to know more regarding Online Marketing!
| Kristian Davies-Lloyd,  MasterTherm UK
The training delivered was both clear and concise, as well as being tailored to my business' needs. Throughout the course, Prabhat demonstrated in-depth understanding of the subject and was able to provide detailed answers to all questions I put to him. Prabhat was able to demonstrate, giving examples, first-hand experience in increasing traffic to his own fledgling websites. I left feeling confident in my ability and with a better understanding.
| Mike Bews, Imagitech LTD
The course was interesting, thought provoking, educational and useful. I came away from it with a better understanding of SEO / SEM, how Google Ads works and how a Google Ads campaign can be fine tuned to reduce costs and maximise the benefit / ROI.
---
Can't make it to Swansea or looking for bespoke course? We are happy to provide onsite email marketing training to you and your team. Call us on 029 2236 2596 or 07518839629  to book. 
Please note by booking a ticket to this event, you agree to our event T & Cs ( Please read )
---
Getting here
By Train
Closest train station to the Indycube is Swansea Train Station (SWA), routes in via First Great Western & Arriva Cymru. Mainline link through to London Paddington.
On exiting the station there are taxi ranks situated outside, Indycube is a short (5min) walk from the station via High Street, continue past the Castle on your left onto wind street, half way down this street, left hand side, directly opposite Nandos is Indycube.
Parking
Please visit 
parkopedia 
 to find out more about parking.
Show on Google Maps