After a successive two years, we will be back in Manchester for another full day conference on collaboration with Digitl.
The event will follow a similar format to our other events but will take place during the day and we will have 12 expert speakers. We have following talks confirmed and the rest will be made available soon.
#1 SEO For A Mobile-First World
Dawn Anderson – Move It Marketing
#2 Avoiding Suspensions & Getting Accounts Back
CJ Rosenbaum, Amazonsellerslawyer, USA
#3 Panel Discussion: What is the Future of E-commerce in 2018 and Beyond?
Google Shopping, New Marketplaces, Social and Amazon, eBay

#4 Content Marketing Strategies for Ecommerce
Stacey MacNaught, Tecmark

#5 Expand into Germany: dos and don'ts when entering into German e-commerce market
Murat Keseroglu, MK E-commerce, Germany

#6 Amazon Business Growth Case Study
Chris Buckley, Amazon Seller

#7 Ecommerce Fulfilment
Iain Hill, Vdepot

#8 Gaining long-term customer loyalty in today's digital landscape
Frances Bibby, Social Communications Group Ltd

#9 Sourcing the right products for your retail business
Vicky Powell, RBQ Consultancy

The event is perfect for anybody who is already trading online be it through their own website or through eBay and Amazon; or for people who are taking the first steps on their journey.  If you are looking to grow your business, make sure you don't miss out.
With great networking opportunities with fellow sellers, the opportunity to meet new suppliers who will be there to share hints and tips (and not 'sell') you will gain invaluable insights to help you. 
PAST EVENT REGISTRATIONS HAVE INCLUDED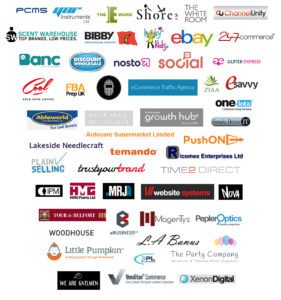 The event will take place close to the City Centre and refreshments will be provided too.
For more details please contact darren@digitl.agency or ps@onlineselleruk.com.