After a successive two years, we will be back in Manchester for another full day conference on collaboration with Sixandflow
The event will follow a similar format to our other events but will take place during the day and we will have 12 expert speakers. We have the  following talks confirmed.
#1 Using technology for your business growth
Jason Thickpenny, Khaoscontrol Cloud
#2 How 3PL's are changing the retail landscape
Iain Hill, Vdepot
#3 Sourcing the right products for your retail business
Vicky Powell, RBQ Consultancy
#4 Amazon Vendor: What it means to sell wholesale to Amazon
Katherine Khoo, KhooCommerce
#5 Amazon Business Growth Case Study
Chris Buckley, Amazon Seller
#6 Panel Discussion: What is the Future of E-commerce in 2018 and Beyond?
Google Shopping, New Marketplaces, Social and Amazon, eBay
#7  GDPR – Don't Panic (Yet!)
Steve Kuncewicz, BLM
#8  What questions should you ask your eCommerce agency?
Darren Ratcliffe, Digitl
#9 Content Marketing for E-commerce: Driving Customers & Improving Visibility Through Content
Stacey MacNaught, Freelance SEO Consultant
#10 Avoiding Suspensions & Getting Accounts Back
Anthony Famularo, Amazonsellerslawyer, USA
The event is perfect for anybody who is already trading online be it through their own website or through eBay and Amazon; or for people who are taking the first steps on their journey.  If you are looking to grow your business, make sure you don't miss out.
With great networking opportunities with fellow sellers, the opportunity to meet new suppliers who will be there to share hints and tips (and not 'sell') you will gain invaluable insights to help you.
PAST EVENT REGISTRATIONS HAVE INCLUDED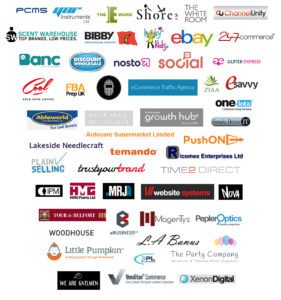 The event will take place close to the City Centre and refreshments will be provided too.
For more details please contact darren@digitl.agency or ps@onlineselleruk.com.